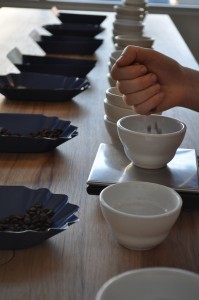 The idea of Epicuring (a word we coined to mean "in pursuit of epicureanism") began as an idea to promote California's incredible food experiences. Yet as life-long culinary travelers and food professionals promoting "good food" makers and experiences, our interests and adventures go soooo far beyond California.
While we got our start as a calendar of hand-picked Bay Area food events (thanks to the help of a few great contributors) today Epicuring has evolved to something more personal and more epicurated than a listing of events. Tap into our writings and services to plan both your once-in-a-lifetime bucket list food fantasies and every day food adventures.
On Epicuring you'll now find:
a roundup of upcoming Bay Area food events and ongoing food event picks
self-guided tours based on themes
stories and photos about our own culinary travels in California and beyond
We hope you get even more out of Epicuring and will join us in our pursuit of good food, good people, and great experiences!
Cheers,
Susie and Laiko