October 5-6 – Come hang with me and 100 food vendors at Patchwork Edible in the beautiful SoCo mall. I'm no mall rat but when I saw that place, I was like dude. Put it this way: there's a Surfas chef supply store. Patchwork Edible is going to have a lot of great panels, little workshops, munchies, and stuff to buy. Fun for kids too… especially fun!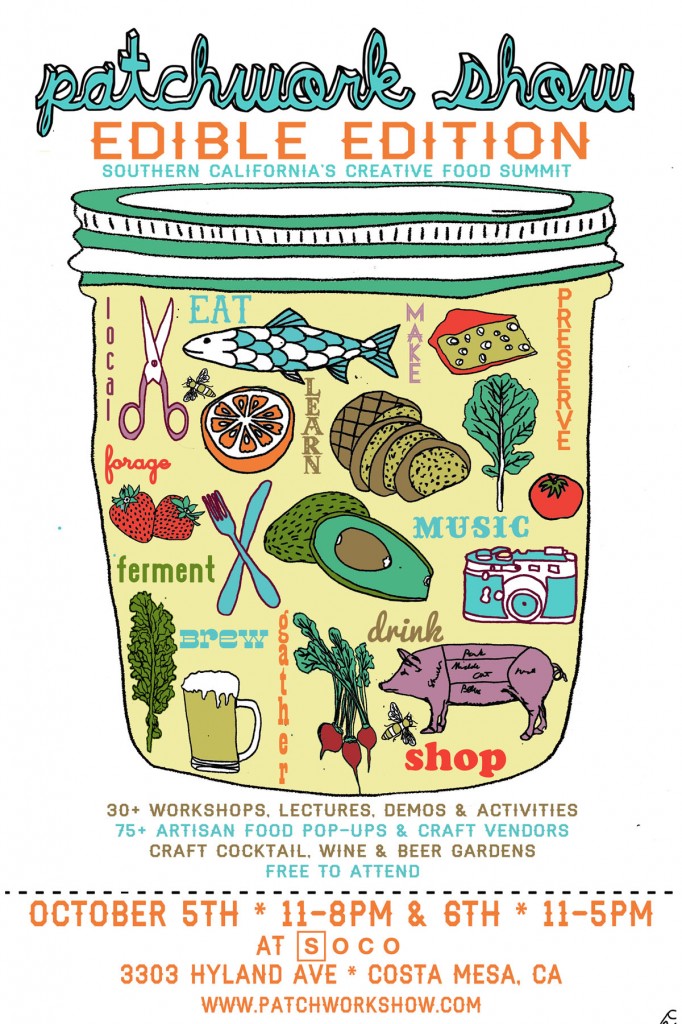 More Fall Fodder For the Food-urati
Then on October 13 in LA the fabulous Evan Kleiman with KRCW hosts a discussion UpClose: California Cuisine – What It Is & Why It Matters with Roy Choi, Joyce Goldstein, Eduardo Ruiz, Nancy Silverton, and Sang Yoon.
Once you've digested that discussion, meander to the Bay Area for a November 14 symposium at UC Berkeley, pondering what's next for the sustainable food movement. The event with Michael Pollan, 7pm at Wheeler Hall, seems to not be online anywhere but trust me: I saw it on a paper flyer. And flyers don't lie. (Unless they're from last year.)