If your life revolves around interesting food experiences, you're made for Epicuring.
We're fun-loving food professionals pursuing and creating insider food experiences in California and beyond. In the new Epicuring, you'll find upcoming food events, Epicuring guides for your own culinary travels, and posts about cool food finds and adventures. Better yet, join us!


Our Latest Adventures & Discoveries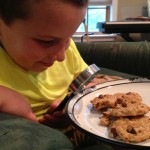 The ultimate Epicuring experience – applying principles from Greek mathematician Archimedes to an experience to which Epicurus (of "epicurean" fame) would flock. On June 7, 2014 it's for parents and kids, with very few tickets left. Such a cool idea, you can hear about here. It's sold out but you can get tickets with a […]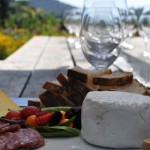 With a bounty of citrus and the allure of Valentine's Day, 2014 brings a bevy of creative food events to singles and those already in the throes of romantic rapture. Check these out: Barrel-Aged Sriracha Workshop with Oaktown Spice in Oakland February 11, 2014 Smell and taste the nuances of the flavors between a 1 […]
What We Do
We're culinary business and travel insiders and fanatics, helping passionate entrepreneurs and … eat more...
Check This Out: Craft Cocktail Party Idea