If your life revolves around interesting food experiences, you're made for Epicuring.
We're fun-loving food professionals pursuing and creating insider food experiences in California and beyond. Epicuring guides for your own culinary travels, and posts about cool food finds and adventures.
Our Latest Adventures & Discoveries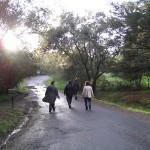 Wherever you go in the Bay Area you will have ample opportunity to hike, soak in some culture, beautiful scenery, eat well and find something for everyone's interests. Here are just a few picks for families with  teens. Let me know if I've missed something important! -Susie Berkeley & Oakland Walk from my Airbnb to the […]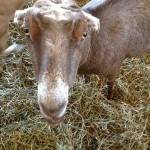 Yes it's been forever since we've posted here on Epicuring.com. We've been busy doing what we preach! Susie Wyshak is busy helping Good Food businesses rock. Follow Epicuring on Facebook and Susie on FoodStarter (Check out her new book Good Food, Great Business). Bay Area travelers can explore the best food experiences with Susie along […]
Laiko's Instagram Adventures
What We Do
We're culinary business and travel insiders and fanatics, helping passionate entrepreneurs and … eat more...
Check This Out: Craft Cocktail Party Idea