If your life revolves around interesting food experiences, you're made for Epicuring.
We're fun-loving food professionals pursuing and creating insider food experiences in California and beyond. In the new Epicuring, you'll find upcoming food events, Epicuring guides for your own culinary travels, and posts about cool food finds and adventures. Better yet, join us!


Our Latest Adventures & Discoveries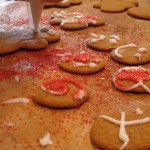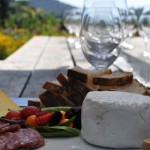 Here are a few pics for some ultra-holiday season events for people who live to experience and love good food. What other holiday fetes belong on the list? 1: Blue Chair Fruit holiday party in Oakland on December 15 I was at the Temescal Farmers Market in Oakland when who but Blue Chair Fruit's very [...]

FALL 2013 FOOD EVENT PICKS Check back here for updates & Facebook last minute picks Every Saturday: CUESA Kitchen Demos feature local chefs and authors sharing tips and recipes. Looking for stuff coming up sooner? See our early Fall finds. Oct. 21, SF, Sugar Skull Making Class at 18 Reasons Within the traditions of the [...]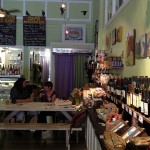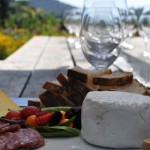 You roll into Sonoma, bumping into the square to which most roads lead. You park just off the square and note the wooden cow with the hollow face, ready to poke your head in as a souvenir. This playful touch welcomes you to The Epicurean Connection, the perfect point of embarkation for a Sonoma tour. [...]
What We Do
We're culinary business and travel insiders and fanatics, helping passionate entrepreneurs and … eat more...
Check This Out: Craft Cocktail Party Idea