If your life revolves around interesting food experiences, you're made for Epicuring.
We're fun-loving food professionals pursuing and creating insider food experiences in California and beyond. In the new Epicuring, you'll find upcoming food events, Epicuring guides for your own culinary travels, and posts about cool food finds and adventures. Better yet, join us!


Our Latest Adventures & Discoveries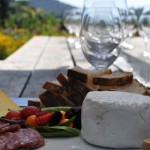 With a bounty of citrus and the allure of Valentine's Day, 2014 brings a bevy of creative food events to singles and those already in the throes of romantic rapture. Check these out: Barrel-Aged Sriracha Workshop with Oaktown Spice in Oakland February 11, 2014 Smell and taste the nuances of the flavors between a 1 [...]

The excitement our first trip to Morocco is building. As we research and get recommendations, I'll update this post with cooking school and dining finds we'll be checking out. Oh so many cooking schools in Marrakesh! In addition to the official schools it seems many riads (historic buildings-turned-inn) are game to teach anyone motivated to [...]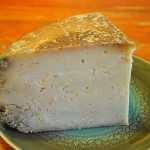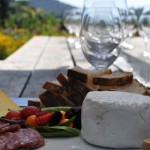 The Good Food Awards celebrates the kind of food we all want to eat: tasty, authentic and responsible. Each year, outstanding American food producers crafting foods in a variety of categories are dubbed winners. (Susie from Epicuring reluctantly leads the Confections category.) For the first time the awards is inviting the public to attend this [...]
What We Do
We're culinary business and travel insiders and fanatics, helping passionate entrepreneurs and … eat more...
Check This Out: Craft Cocktail Party Idea